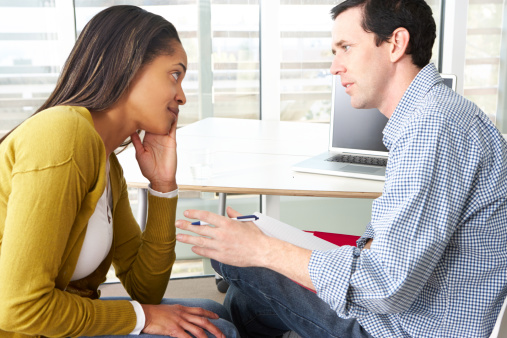 Areas of Expertise
    - Anxiety
- 
Depression
- 
Diversity and multicultural concerns
- 
Recovery from traumatic events,                   neglect, 
and emotional, physical,
       and sexual abuse
Treatment Specializations — Children
& Adolescents
- 
Adjustment to divorce & separation
- 
Blended & remarried families
- 
College adjustment & coping
Treatment Specializations — Adult
- 
Adjustment to divorce & separation
- 
Culture, assimilation & immigration
- 
Family of origin issues
- 
Gender identity & transgender concerns
- 
Growth & self-improvement
- 
Recovery from addictive behaviors
- 
Sexuality & sexual orientation 
Types of Therapy
- 
Individual, couple, and family therapies
Therapeutic Approaches
- 
Psychodynamic — insight-oriented, examination of early influences on development
- 
Existential & spiritual — insight-oriented, addressing issues about meaning and purpose
- 
Cognitive-behavioral — altering thoughts and behaviors to achieve change
- 
Psycho-educational — focus on understanding behavioral and mental health problems
- 
Systems — understanding how families and communities influence behavior
Medical insurance often covers mental health services that are provided by a licensed mental health professionals. Consult your insurance materials or contact your human resources department to review the specifics of your insurance plan's coverage of mental health services.
All clinicians are licensed as a mental health practitioners in the State of Maryland.
NOTE: When using the email addresses below, your information is not encrypted. Your responses 

may be read by others 

using your Internet service. Please do not include any sensitive information.